Design/Consultancy
The preparation of irrigation designs, specifications, reports and pump set drawings has seen our team become valued members of professional consulting groups involved with working drawings and tender documentation for many major projects in Australia, New Zealand, and Asia.
Successful conclusions have resulted in ongoing consultancy work with Golf Course Architects,Turf Professionals, Superintendents, Landscape Architects, Town Planners and Engineers.
Examples of involvement in irrigation consulting, –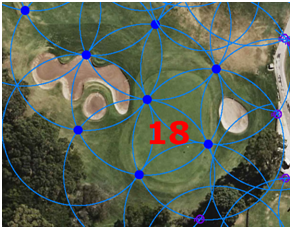 Crown Casino - Melbourne CBD
The Heritage Golf & Country Club – Wonga Park – Victoria
Mount Osmond Golf Club- Mount Osmond -South Australia
Redcliffe Golf Club – Clontarf, - Queensland
RACV Forest Resort – Creswick - Victoria
Residential Housing Estates
Parks and Schools
Municipal Councils – i.e, Monash, Knox & Launceston
As well as standard irrigation design our work can also include, -
IT communication platform designs for central control systems
Water Balance, transfer stations and filtration for re-cycled water systems
Hydraulic Computations & analysis to improve existing system performance
Irrigation Audits & recommendation reports
Irrigation Association Ltd Certified Irrigation Designer Status for Landscape/Turf Commercial and Landscape/Turf Golf as well as Certified Irrigation Auditors we ensure our status remains current! Yearly re-certification post exams is measured by meeting the IAL standard requirements to prove further irrigation training as well as keeping up to date with technical and advancements with products and a whole range of other criteria.
Our design philosophy for each project is to choose the most suitable products available and by combining an artistic and scientific approach ensure the best possible outcome ensues.
Our number 1 factor for good design is to achieve suitable sprinkler spacing with the best possible uniformity to help conserve water, power and reduce hours of operation. The result of achieving this criteria assists the operator to grow healthy turf and landscape. Listening to the practical concerns of the client, their experience and desire to use certain products as well as considering budget limitations is also a key to a positive outcome.
Audits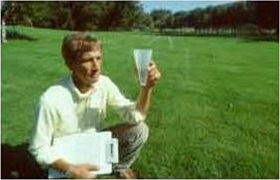 Extensive auditing and catch can tests have been extremely beneficial in assisting with system modifications, central control scheduling and default run times.
Once detailed irrigation audits have been completed , recommendations can be made to assist in uniformity and water conservation