COMMUNICATION & WATER TRANSFER SOLUTIONS
COMMUNICATION SOLUTIONS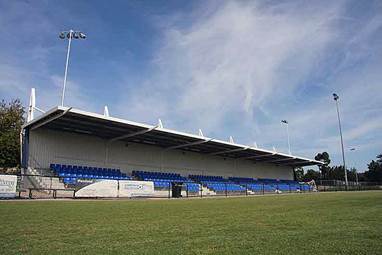 Monash City Council had a legacy analogue fixed line dial-up central irrigation system but needed a faster modern communications system. With a mix of current and legacy RainBird products at their remote sites Monash City Council did not want to abandon the investment and expertise they had with their existing controllers so they turned to their trusted irrigation solutions partner Rainlink Australia.
Rainlink designed and implemented an internet based communications platform that leverages the power and flexibility of Open Source software and using an open standards approach to provide faster reliable security focused unified network that is vendor neutral allowing Monash City Council the freedom to choose the right communications equipment for their mixed technology environment thus lowering new capital investment cost and service delivery costs.
Having a communications platform with an always online ethos that caters for legacy, current and future technologies as well as their sensor networks enables Monash City Council smarter more effective management of the Parks and sports grounds under their aegis.
Melbourne Park have an ever expanding irrigation system on a site that is constantly changing, evolving and redeveloping. The sporting precinct's aim is to always stay up to date and constantly improve their systems to achieve better water and power conservation whilst delivering outstanding sports fields and admired landscapes for the public of Melbourne and visiting tourists.
This is a busy site and with Olympic Boulevard cutting the area in half it was never going to be easy to find a central control solution for the entire area.
Now these areas have been designed with a unique communications approach – Rainlink worked together with MOP's IT department to meet their criteria and ensure the communications design would meet their high standards.
Today both the AAMI and Tennis Precincts can contact the site Weather Station next to Olympic Oval and program schedules with Rain Bird Sitecontrol software to react to rainfall gauges, sensors and flow meters.
Maps allow easy operation of the software and iPAD operation helps to simplify a complex irrigation site. To achieve these tailor made platforms, test, design, train and commission is a very satisfying procedure for us as much as the operators who use them daily.
WATER TRANSFER SOLUTIONS
Together with our Pump Consultants we have designed and specified solutions for many large irrigation projects. One example has been the solution for Kew Golf Club who had an old pump station close to the Yarra River that was often flooded and it was always necessary to lift the pump motor prior to flood damage. This problem needed a solution. Rainlink recommended a new transfer pump that could cope with floods to be housed in the heritage brick pump building. The transfer pump provides water when required to the existing lake and a new VFD multi-stage pump set, automatic filter, flow meter, manifold and pump shed was constructed and located adjacent to the lake - close to the new Maintenance facility.
After years of pump issues the successful outcome for the Club was reduced labour and maintenance costs and a reliable system.
Trying to calculate water required to be stored in holding dams and tanks using both potable and re-cycled water needs some expertise. During planning stages for new golf course construction means analysis of past and current rainfall, water requirements on the site, cost of water and dam construction, other available water sources,- i.e, bores, storm water and re-cycled supply.
Our team have been involved in numerous water balance calculations to provide advice to planning teams, developers and golf course personnel in the early stages of the design process. The most critical factor in establishing new turf is that there will be enough water during a dry summer. We take this responsibility very seriously and have been involved in this type of work for many courses and council projects.